Internet in these days has become the source of income for bloggers. They are trying to make money in every possible way. They are not losing an opportunity to make grow their bank balance. Earning money through URL shortening websites is one of its kinds to make money. Long URL's can be shortened by some companies who offer this service.
So what do these companies gain is the next big question. It's simple; they get traffic to their website through promotion. They offer according to the deal made by two parties.
The shortened URL's can be easy to remember. So it is even easy to share their URL without boring tail. Shortened URL's can be more helpful to share the affiliate links, as affiliate links are a bit lengthy.
10 URL Shortening Websites to Earn Money From
It is the most oldest and trusted URL shortener website. They pay around $10 for 1000 clicks to their users. Best part of adf.ly is the minimum payout is $5. If you refer this product you can even get a commission of 20%. Adf.ly pays through PayPal account.
Shorte.st is a new shortener service website which offers their customer with $2 for 1000 views. It is innovative in its kinds. The best option it has is auto payout at 10th of every month with minimum payout of $15. They pay through PayPal and Payoneer. Besides this, they also offer referral commission of 20%.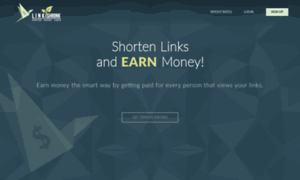 Linkshrink.net is one of its kinds to provide unique and quality services. Their pay varies from $2 to $5 for 1000 clicks based on the quality of the traffic they get. It pays $25 commission for referring their products.
It is one of the fastest growing website which provides the service of shortening the URL. They offer $1.50 to $5 for 1000 clicks based on the quality of the traffic they are being generated. Minimum payout is $5 through PayPal and some other payment options are also available. It has a referral commission system.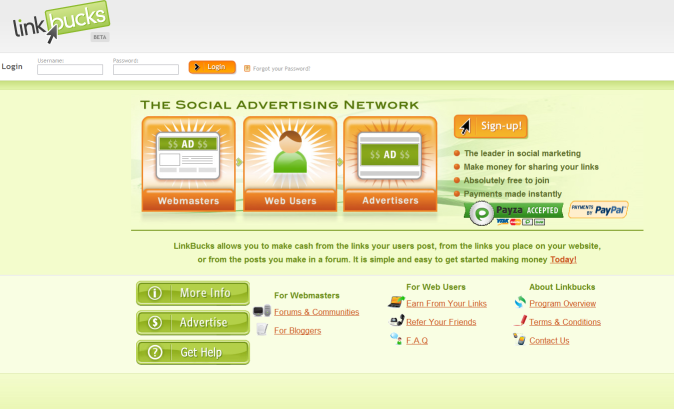 Linkbucks is famous for maximum payout system. They had paid more than$1.r millions to their users. It pays up to $7 for 1000 clicks. Minimum payout is $10. Payouts can be made through PayPal.
Shink is one of the popular websites which provide URL shrinking service. They offer money through referral system. It pays 10% for referees. Also they provide mass shinker, full page script, API integration tools.
Fas.li is unique in this field. You will get paid to every visitor through this shortened URL link website. You can share the shortened link anywhere you like to share them through social media sites like facebook, twitter, goole etc. $12 will be paid for 1000 clicks. They have a referrsl system which pays you 20% commission.
Short.arm offers a wide range of services. It is the fastest growing network in its group. They offer better features, interfaces and rates for their users. You can get $3 per 1000 clicks. Minimum payout is $5 through PayPal.
Al.ly offers different ranges of payouts for different ranges. They offer $1 to $10 based on the region of traffic. It is free. You can also upgrade for better user friendly. Minimum pay is very less compared to others which is $1 through PayPal and Payza and $20 via Payoneer.
Adyou.me also offers different ways to promote their shortened links through forums and many social media websites. They pay you $1-$3 for 1000 clicks for different regions. You can also earn through their referral system.
URL shortening websites are creative. To prove them they have shortened their URL to show their work. Based on the user requirement one can choose any from the above mentioned URL shortening websites and can earn money from their sources.